Company profile
---
Dafeng was founded in 1991, reorganized in 2002 and listed on the main board of Shanghai Stock Exchange in 2017. Sports industry and cultural industry are the leading industries; digital arts technology and rail transit are the expansion; sports +, culture +, culture + sports +, culture + tourism + form core industries and radiate emerging industries; advantageous industries go hand in hand.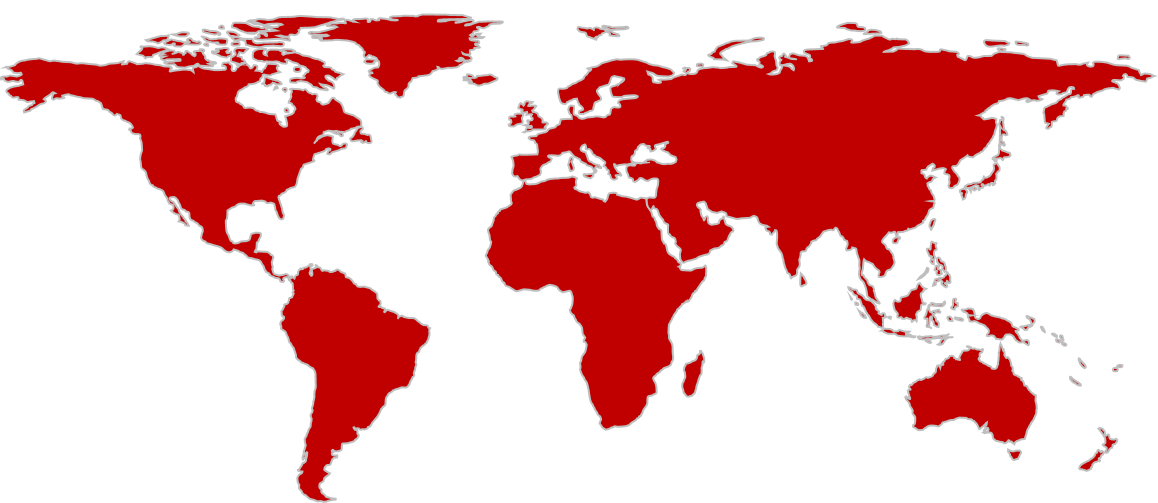 ★ 1 National Technology Center ★ 5 subsidiaries ★ 4 design institutes ★ More than 2000 employees ★ Total assets 1.76 billion
Dafeng, the world's leading overall integration solution provider of sports industry, the most professional investment and construction operator of sports facilities in China
Enterprise qualification
---
● Business license
Dafeng sports entered the sports industry from the professional production of stadium seats and activity stands. It has become a leading brand in this field in China, with a global footprint. Perfect enterprise qualification, but also for Dafeng sports escort!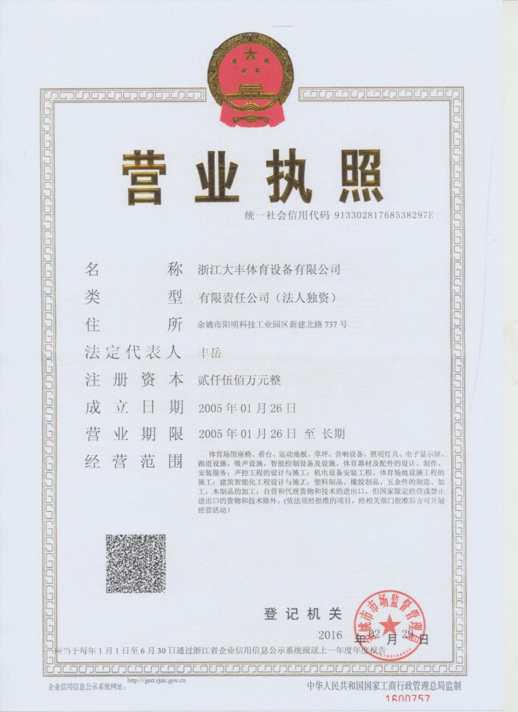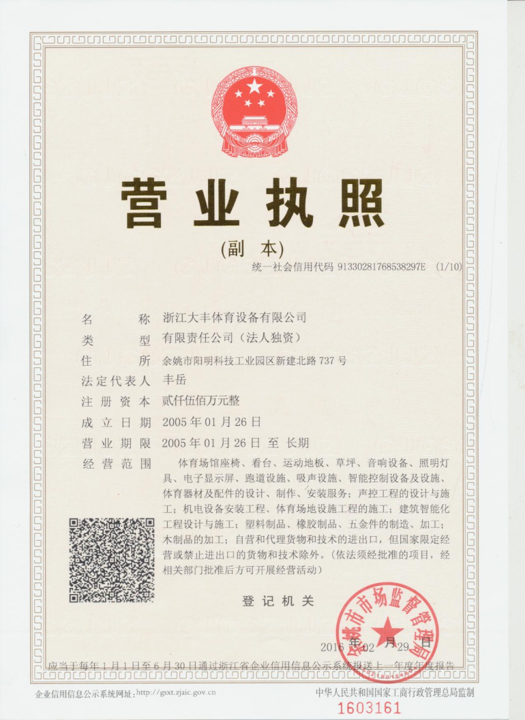 ● Construction qualification certificate
Dafeng sports has a professional and complete construction team and construction qualification. With the high quality of the project, the high efficiency of the team and the high standard of the enterprise, it can travel in the long river of sports project!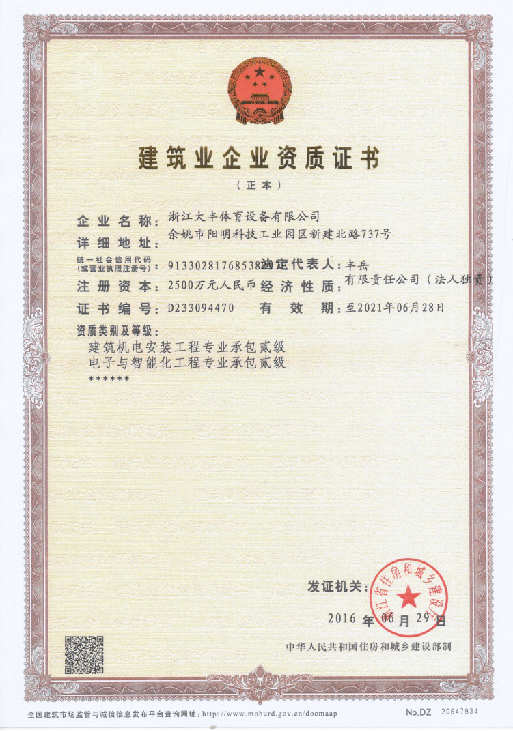 ● Certification certificate